Exploring Adventurous Maldives Island
Feeling bizarre of hot and humid summers??  Planning an escape to an exotic island to enjoy the warmth and spectacular beauty of nature? Imagine holidaying on the island with sparkling blue water and the pristine beach huts dotting white sand that stretches into an endless distance. You better consider exploring Maldives Island as your vacation spot.  Experience the great weather throughout the year, with rainfall from time to time but not enough to dampen your travel experience.  Home to the first underwater hotel, Maldives offers its tourists to explore underwater life in an adventurous manner. Moreover, Maldives offers its vacationers the facility of luxury hotels and resorts to enjoy their stay comfortably.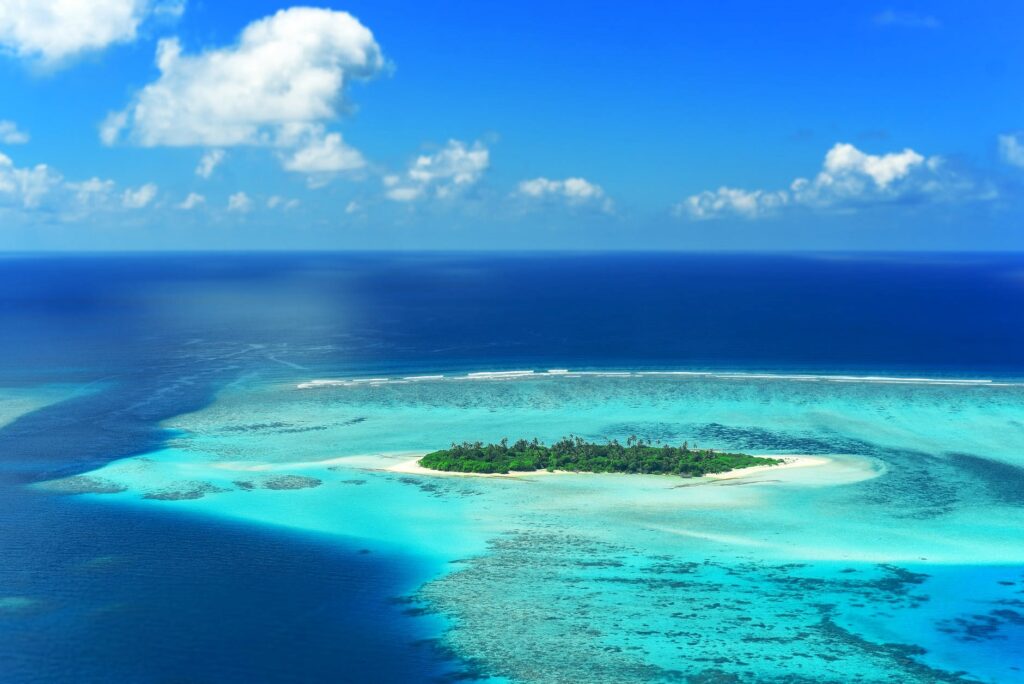 The Maldives on the World Map
The republic of the Maldives is an island state located in the Indian Ocean consisting of one thousand one hundred and ninety-six islands. These islands are spread out over eight seventy-one kilometers from north to south. The islands are only one meter above sea level and the highest natural elevation is 2.4 meters. This makes the Maldives particularly vulnerable to the rising sea level caused by global warming. The Maldives is predominantly a Muslim country with Islam being the most followed religion by its people and out of a population of around 556,657people 90% of them is Muslims making it the smallest Muslim country in the world.
The Maldives capital is densely populated known as Male but popularly it is regarded as Kings Island because it is centrally located among other islands that make up its exquisite country. Male is the business and financial capital of the country. This city has the most well-connected international airport and is home to the executive, legislature, and judiciary.
Moreover, half of the population lives in the countryside and is rural. The Maldives' people reside in communities on small islands in scattered atolls, except for those who live in Male, the country's only moderately sizable settlement. Roughly 20 of the islands have a population of more than 1,000 people, and the southern islands are more densely populated than the northern ones.
The Maldives as a Tourist Destination  
The mere mention of the Maldives draws up pictures of white-sand beaches and unearthly blue oceans. If you are interested in exploring sea life, then visiting the Maldives might be a great decision you would ever make. Maldives country is rich in sea life and between the second and fourth quarter of the year, your chances of witnessing wild manta rays, sharks, whales are very high. There are boating trips that are organized to give you a closer view of these animals and to satisfy your hunger for exploring wildlife and adventure. Divers and snorkelers can participate in activities such as diving and snorkeling in the Maldives.
The majority of hotel resorts of the Maldives take up a whole island, resulting in a one-of-a-kind vacation experience that takes place almost entirely in one location. The island's high-end resorts are also not cheap. With daily rates starting from $200, local transportation is either by sea, plane, or ferry. The experience of meeting new and interesting people as well as the wildlife you get to see like dolphins, whales, and sharks can also be pretty fun. You might visit other islands using ferries and save a handsome amount of money in the process. Since 2009, there is the option for tourists to visit and stay on islands inhabited by natives. These maldives hotels are a lot simpler yet cheaper.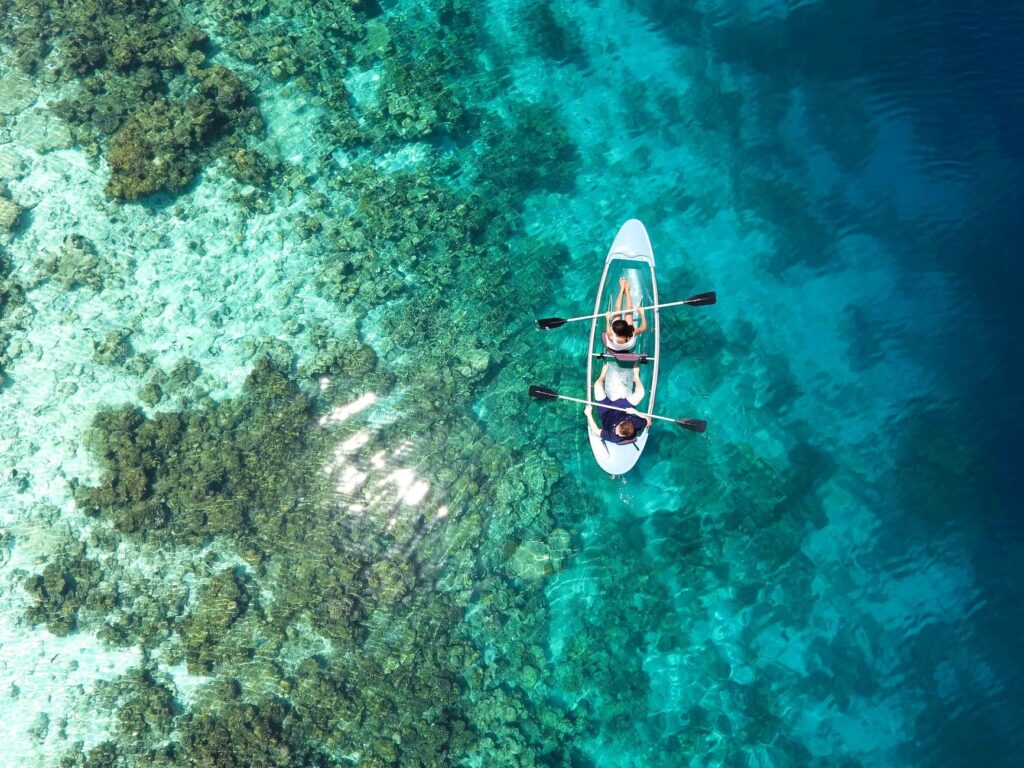 With a thriving economy and a cheerful population, Maldives is regarded as safe tourists destination for everyone all across the globe.  It's no surprise that the island nation received a record 1.7 million visitors in 2019.
Maldives Visa for Pakistan
Traveling to the Maldives and having the best time there can cost you a bit of money. A tourist visa is issued to all nations upon arrival in the Maldives. This means to arrive in the Maldives as a tourist, no prior visa is required. Unless agreed upon by bilateral methods or convention, the maximum number of days given on arrival would be 30.
Flying from Pakistan to Male, you need to have around 75000pkr for ticket expenses while must have a daily cash balance of at least $100 plus an additional $50 too. Visitors should check their passports for an arrival endorsement and note how many days they are permitted to stay in the Maldives. Tourists are also prohibited from conducting any form of business, occupation, profession, or paid work while in the Maldives.
Maldives Weather Favoring Tourists  
You can find this island nation's weather pleasant and sunny all year, with dry and rainy spells. Although, every season has its pros and cons the greatest time to visit the Maldives is between November and April, as there's little rain and the temperatures remain moderate.
Pakistan offering Tour Packages for the Maldives
The Maldives is a popular destination for honeymooners searching for privacy and adventurers seeking to explore the ocean's depths on a scuba diving or snorkeling trip. Relax at one of the island spas, and all tourists should spend at least one day touring Male, the Maldivian capital. The hotels in this area are likewise stunning, with options ranging from underwater hotels to overwater bungalows to breathtaking resorts. The Maldives is an Indian Ocean archipelago famed for its magnificent water homes. The Maldives, a tropical paradise with white sand beaches, is located in Sri Lanka's south and is suitable for your dream honeymoon destination.
For the majority of the year, a Maldives Honeymoon is guaranteed to be bright and sunny. Furthermore, the Maldives offer ideal locations for personal relaxation. So, if you're seeking the world's most sumptuous honeymoon destination, go no farther than the Maldives. Water and wildlife enthusiasts would love Maldives tour packages from Pakistan.
Pakistan in this regard offers the most economical and standard honeymoon packages comprising of a minimum of 3 nights to maximum 5 days stay that too in best of the resorts and hotels.
Maldives Currency
The official currency of Maldives is Maldivian Rufiyaa.  Because of the touristy nature of the Maldives, resort islands, live boards, hotels, restaurants, travel agents, and souvenir shops often accept USD. The majority of activities can be organized by your resort, and an accumulated payment can be provided to the resort by cash or card at the end of your stay. Male, the capital city, accepts USD payments as well. Euros and pounds are also utilized in the capital territory.
While converting Maldives currency to Pakistani rupee, 1 MVR costs 11.9pkr. However, It's best not to convert a large amount of your cash to MVR because there aren't many opportunities to do so, and you might end up having to sell it back at a lesser cost than when you bought it. At Maldives Airport's arrival terminal, money exchange is available 24 hours a day, 7 days a week.