Visit New Zealand – The Stunning Beauty of Nature
Being small in size yet ranks 3rd most beautiful places on earth- Newzealand is the stunning beauty of nature. People think it is a waste of money and time to travel to one of the smallest countries in the world. Well, in that case, visiting the best places of New Zealand will surely prove you wrong. The breath-taking views, rolling green hills, the diverse natural landscapes, and the rolling green mountains in Newzealand will make it to the dream destination spot for travelers from all across the globe.
Best places to visit in New Zealand
In April this year, According to the Telegraph newspaper, Newzealand ranks top in most beautiful places on earth. Being the smallest yet the most mesmerizing, a tour to Newzealand will leave you in awe. From dark gloomy caves to series of coastal islands, spectacular natural views, or man-made masterpieces, Newzealand is the ultimate beauty. Here is the list of 20 most beautiful places in Newzealand you surely won't miss a chance to visit.
1.    Bay of islands – A Paradise
About 3 hours drive from Auckland there is a remarkable beauty of nature Bay of Island.  It is the most beautiful place in New Zealand to go fishing, sailing or any other kind of water sports. Whether to get close to marine life or to explore the underwater world, the bay of the island is worth visiting spot. The region is composed of 144 islands between Cape Brett and Purerua Peninsula. Bay of Island has a unique wild history that seeks the attraction of historians and other tourists. Once this place is known for a lot of scuttle and bustle, however, it now turns into a peaceful spot.
Milford Sound – Pure Beauty of Nature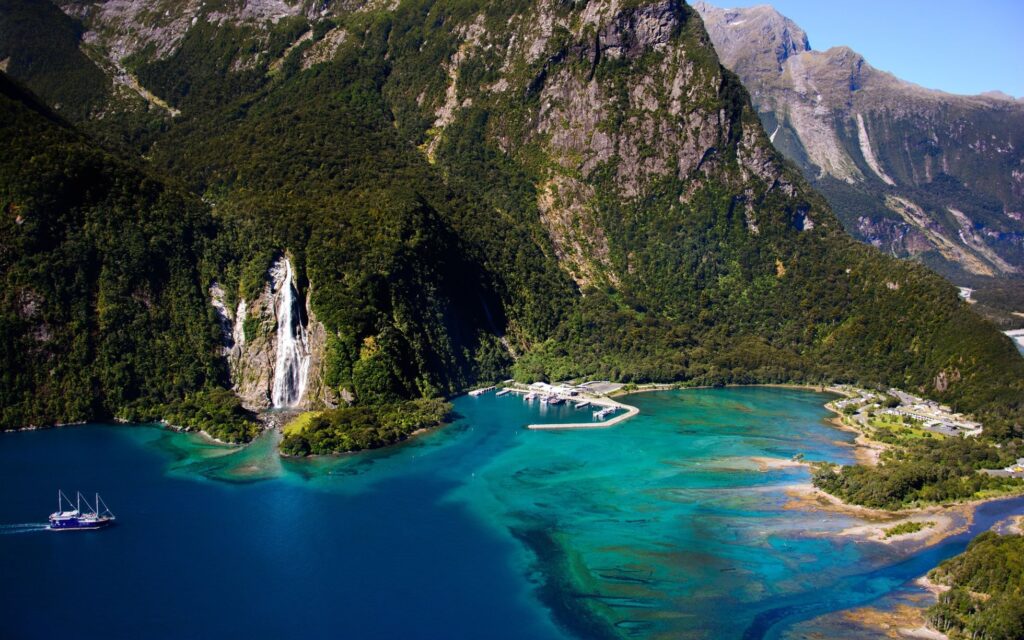 Deep within Fiordland National Park Lies candidate for 8th wonder of the world – indeed the most beautiful place on earth. The combination of towering mountain peaks, plunging cliffs meets into ink dark waters; Milford Sound looks breath-taking in every weather. This natural landscape becomes more of an adventure when visits from a plane for a scenic flight. Moreover, with an experienced guide and a group of kayakers, it can become a full-day adventure. Being the most iconic site in New Zealand, this place is a buzz with 1 million tourists per year. Around 14000 tourists travel this iconic site on foot via Milford track, however, majority drive through cars or coaches. 
Milford Sound – Pure Beauty of Nature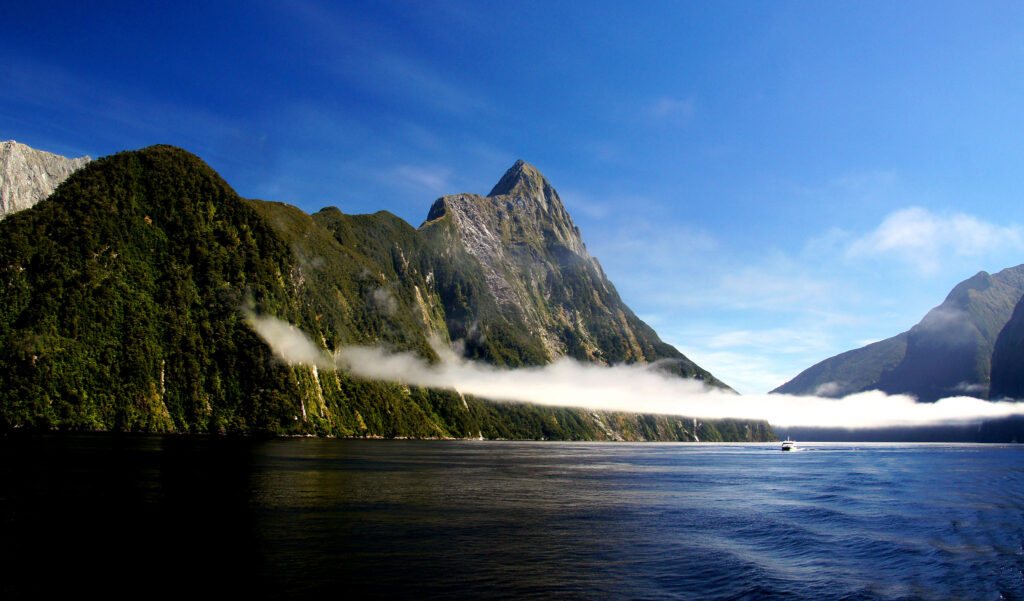 Want to spend a perfect weekend in swimming,kayaking, or having a picnic. If you are in New Zealand, you need not go anywhere else without exploring such a soothing spot. Waiheke Island is known for its beaches, wineries, and stunning natural landscapes. An eye-catcher for all tourists for so many reasons, however pristine beaches with fantastic cuisine make it the most spectacular place to visit in New Zealand. Although it's just minutes away from Auckland, yet it looks like a world away from the buzz of city life. Waiheke is known to be the heaven of beautiful beaches, fabulous vineyards, and emerald landscapes. Tourists from all over the world prefer overnight stays in nearby resorts or to rent a beach house.
Waitomo Glowworm Caves – Natural Attraction
As you glide silently in the famous Waitomo Glowworm Caves, it will leave you in awe. Waitomo Glowworm Caves is famously known as the galaxy of tiny living stars. The boat ride under the thousand glowworm lights will be an unforgettable lifetime sightseeing experience. A lot of historical and geographical significance of the cave is transmitted from experienced guides to local and overseas travelers.
Millions of years ago, it was just a limestone at the bottom of the ocean. However, no one could have imagined that this formation will stand out as the world's dream destination spot.
While exploring Waitomo, black water rafting is a must-do adventurous experience. It's one of the underground experiences to explore Waitomo cave systems on the water.  The fun fact about Black water rafting is it is neither black, nor it is on a raft. But as it's dark in cave and rafters are flowing on inner tubes so it's known as Blackwater rafting.
Franz Josef Glacier – Untamed Natural Wilderness
Franz Josef Glacier was named after the great Austrian emperor by renowned geologist Julius von Haast in 1865. It is just five kilometers away from the town having the same name. The tourists from all across the globe explore this spectacular place through a heli-hike or guided ice walk. The scenic helicopter flight over the glaciers, among the ice caves, will leave you in wonders. Moreover, forest hike, kayaking, rafting, or skydiving adds adventure to a must-see region. It is said to be the most easily accessible glaciers in the world. This spectacular sight is considered as a gem and a must-visit place of New Zealand.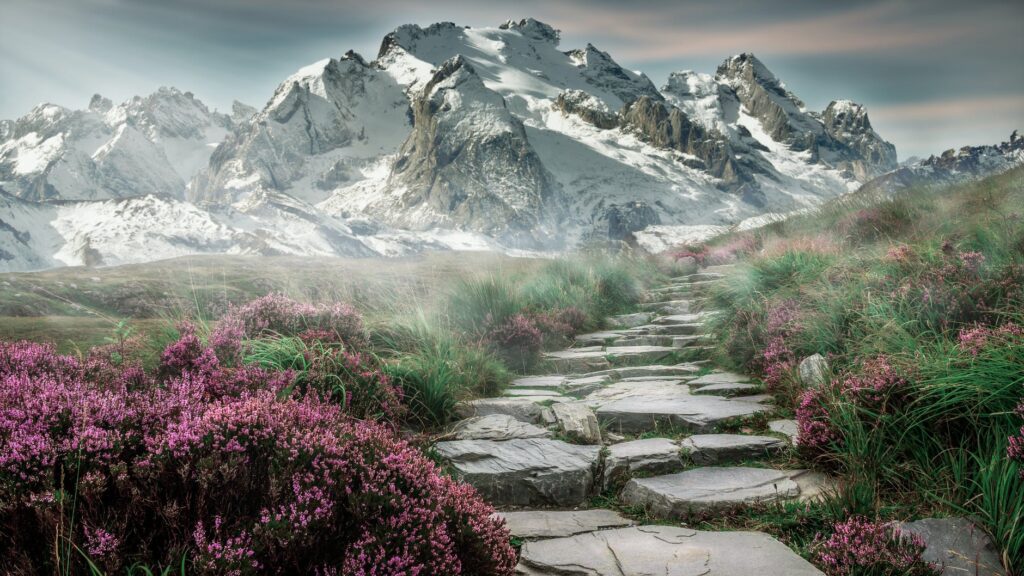 Moeraki Boulders- Fascinating beauty of nature
Moeraki is famous for its boulders, mysteriously large spherical stones scattered on Koekohe beach. It is thought that these boulders are the concretions exposed through shoreline erosion from coastal cliffs, a million years ago. These boulders are famous landmarks in Waitaki; however, each boulder weighs several tonnes. Boulders are located between Moeraki and Hampden towns, on Koekohe beach. The spot is becoming an eye-catcher for all tourists and photographers all across the globe. Moreover, it provides a great mesmerizing atmosphere to the visitors in stormy or rainy weather. Precisely, Moeraki boulders are a must-visit place in New Zealand.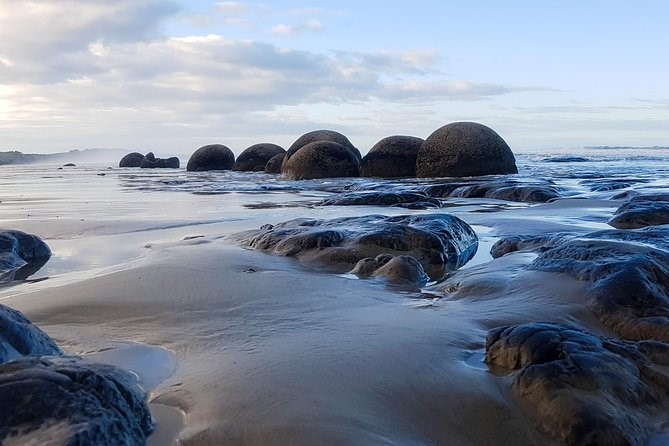 Craters of the Moon- Weird and Wonderful Landscape
15 million years ago, molten lava field forms a weird yet beautiful landscape. Although the craters of the moon are located on a huge national park which is home to three lava fields. But it has become a famous monument. President Calvin Coolidge created it a monument on May 2, 1924. This monument preserves volcanic formations and lava flows.
This amazing place is a wonderland of lava beds, volcano cones, and caves with an assortment of desert plants. Great hiking paths and paved trails make its otherworldly landscape. If you have a geological interest specifically it is a must-visit place in Newzealand.
Huka Falls – Mesmerizing Natural Attraction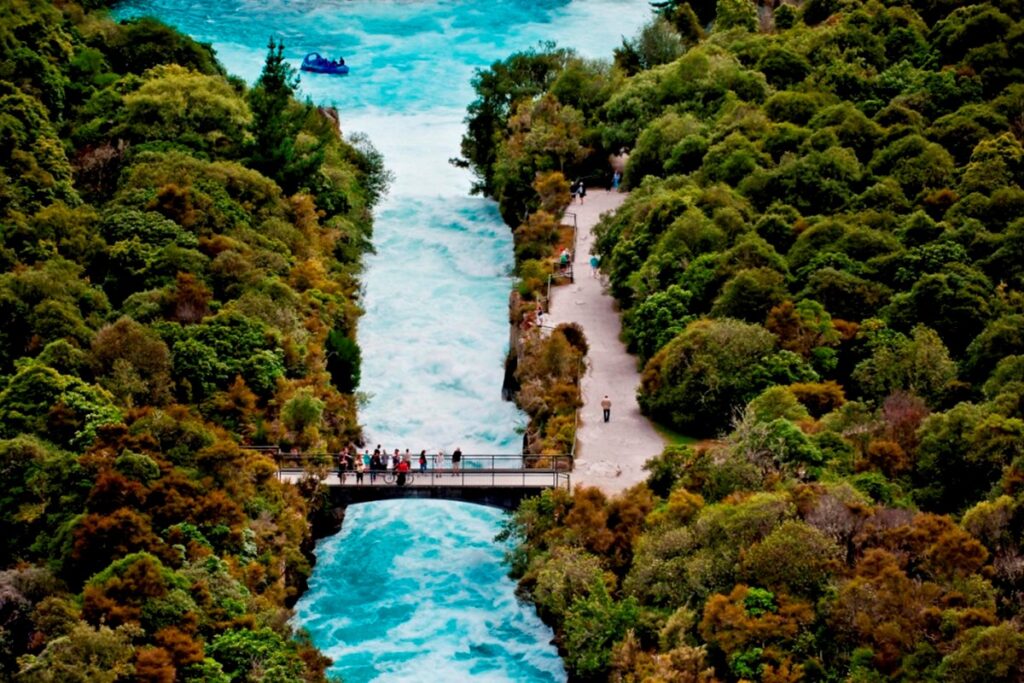 It's more of a hearing experience than watching it. Huka falls one of the most beautiful natural attractions and best place to visit in New Zealand. Watching the water flowing through the rocks is mesmerizing, however, hearing the magical falls is out of the world feeling. You won't know how powerful the waterfall is until you witness it. And that depicts the power of nature. It's certainly a great place to be out for fresh air, a good walk along the tracks, and breathtaking views. No one could have asked for a more ideal place than Huka falls. They are the largest falls on the Waikato River on New Zealand's north island. The Huka jet boat ride will get you closest to the falls in exploring this masterpiece of nature.
Tongariro Alpine Crossing – World Heritage Site
The Tongariro Alpine Crossing lies in Tongariro National Park and is one of the best one-day hike places in New Zealand. Therefore it is included in the top ten single-day treks in the world.  Due to its natural landscapes and cultural significance, it is also included in World Heritage Sites. From June to October, it is all covered with snow which adds in more adventure for trekking lovers. It is a relatively easy walk however there are certain slopes and steeps which can easily be encountered.  But for trekking purposes, one needs some training and a good level of fitness. Shuttle services are available to explore this mesmerizing site.
Mount Cook – Tallest Mountains is the place to visit New Zealand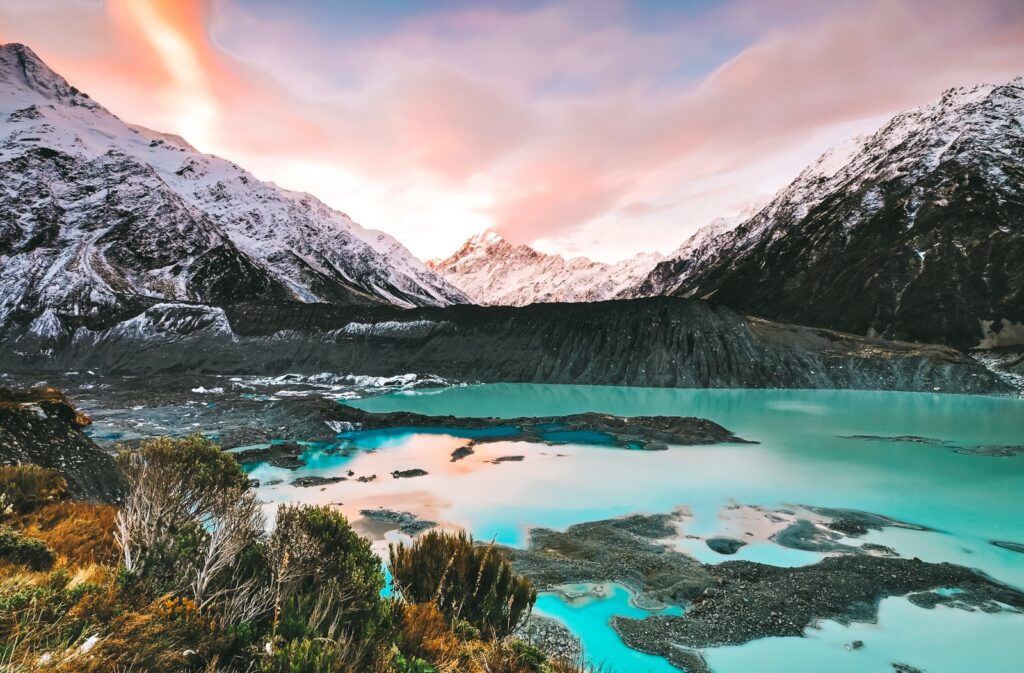 The highest mountain of New Zealand and a fantastic weekend spot in between the breath-taking views, Mount Cook is home of mountains and glaciers. Famous mountaineer Edmund Hillary started his preparation to develop climbing skills for the conquest of Everest.  Although it is comprised of 23 large peaks over 3000 meters of height, yet it is very much accessible. Aoraki Mount Cook National Park is famous for its natural environment. Mountaineers from all across the globe regard this place to be the best climbing region. Helicopters and jets provide access to explore fascinating glaciers. Visit Mount Cook can be a highlight of your time in New Zealand.
Abel Tasman National Park – Smallest National Park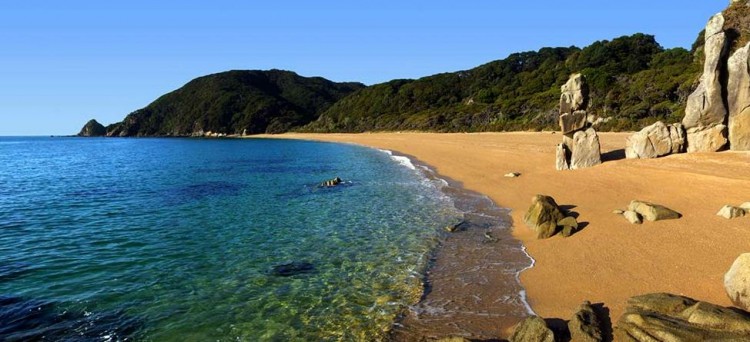 From the highest mountain peaks to the smallest national park, New Zealand is the center of attraction for the tourists. Like all other dream destination spots, Abel Tasman National park has a variety of ways to explore. It can be explored through the land, air, water with tour operators by kayaking, taxi service, or heli tours. Famous for golden sand beaches, lush green forests, and marine wildlife, Abel Tasman National Park is the beauty of nature. Ski diving, mountain biking, kayaking, a boat trip, scuba diving, and a scenic flight over Tasman national park are the adventures you need not miss while visiting the best place in New Zealand.
Kaikoura – Natural wonder
Seeing whales has been a to-do list for the tourists interested in marine life. World's best place to visit for whale watching, Kaikoura is renowned for magical mountains and marine life. A boat trip will get you closer to whales, dolphins in the deepwater offshore. You will get to learn about marine life from an experienced guide while witnessing things live. A perfect spot for relaxation after the whale encounter is Lavendyl lavender farm. Surrounded by breathtaking lavender fields, it's a treat to refresh one's mind. Along with this town's oldest surviving building, Fyffe House is certainly the place you don't want to miss.
Wai- o- tapu – Thermal Wonderland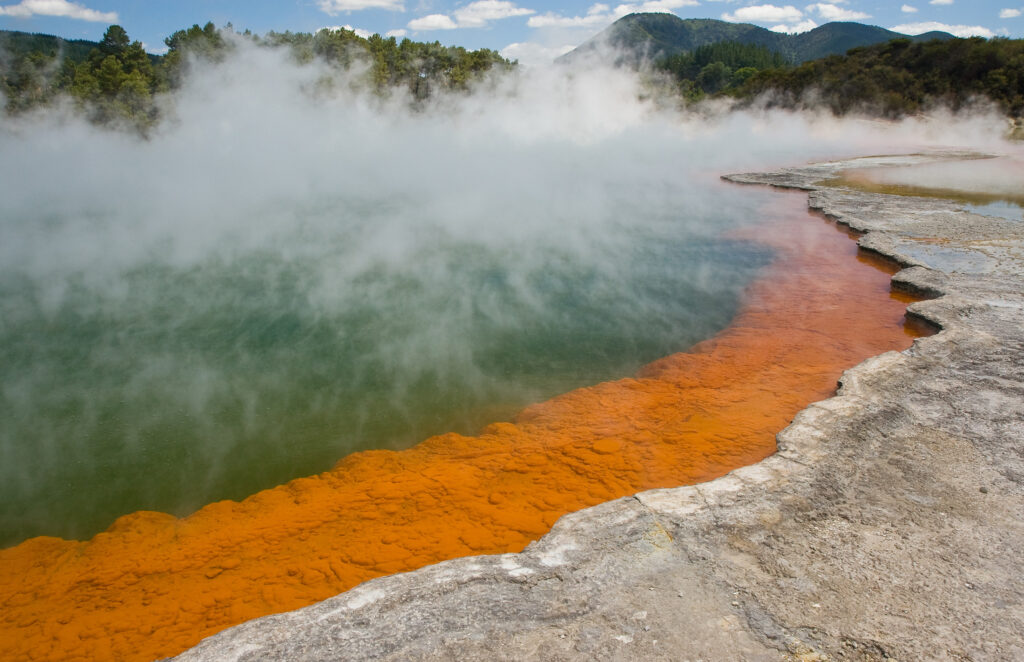 It is beyond the imagination that being such small in size, New Zealand has so much for the tourists. Wai-o-Tapu is one of them. It's a wonderland of the most fascinating showcase of New Zealand's colorful geothermal elements. World-famous Champagne pool, naturally colored springs, bubbling mud, steaming ground, huge volcano craters adds in the beauty of this wonderland. This whole scenic environment can be viewed from well-defined tracks. If you are in town don't miss a chance to experience an incredible variety of thermal landscapes. This country is known for earthquakes and volcanic eruptions because of the presence of such natural building blocks.
Coromandel Peninsula – Popular Holiday Destination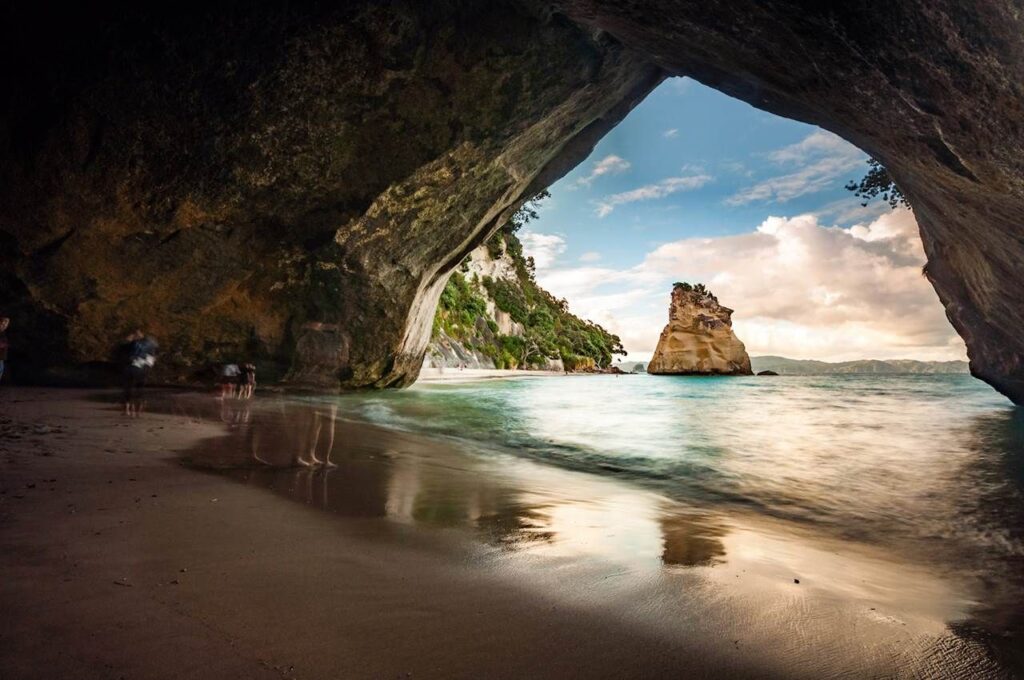 From hot water beaches to misty rainforests, lost springs to water gardens, gold mine experience to cathedral cove walk, Coromandel Peninsula is an incredible place having all. There is something for everyone there. Be it a mountain hiker, slow walker, or a surfer, there is a lot of attraction for all kinds of visitors.  The hot water beach is known to be a wonder because of thermal water beneath the surface of the sand. A rock surrounded by the golden sand and the sea, Cathedral cove beach is none less than the paradise.  It can be toured through kayaking or a boat trip will be an amazing experience. The breathtaking views of pinnacles will leave you in awe. You surely won't miss a chance of a cool train ride through driving the creek railway while visiting this place.
Queenstown – Home of Adventure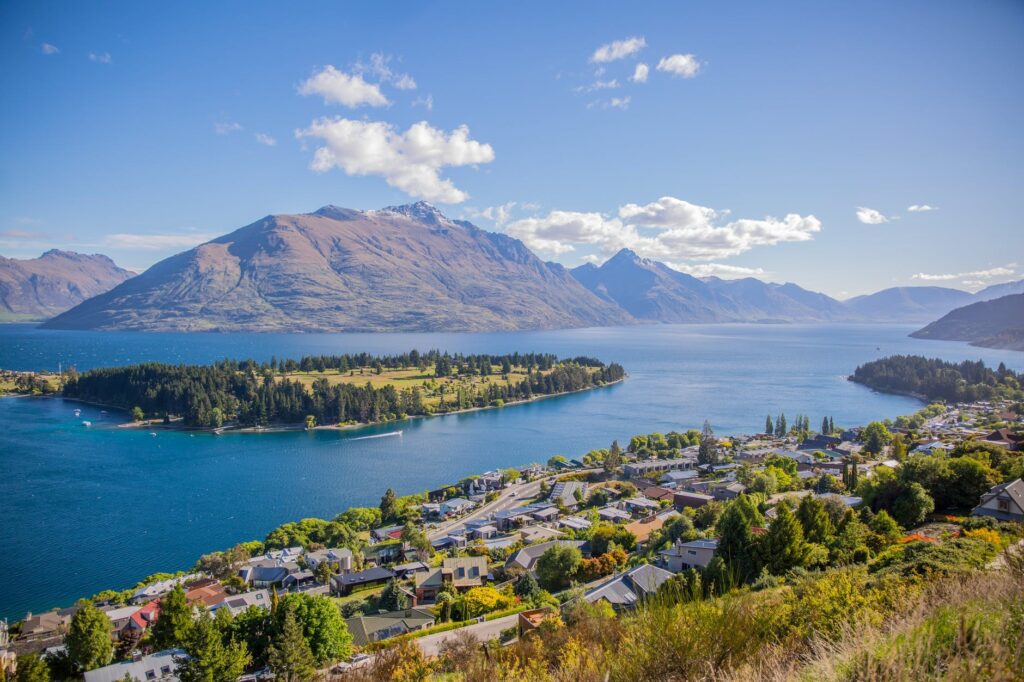 It is known as a home of adventures because it inspires thrills and spills, crags, and canyons. Jumping off a bridge, a ledge or a plane will fix your thrills. Moreover, a good majority of tourists go for rock climbing or canyoning. Queenstown offers skiers and snowboarders from all over the world to explore its surrounding ski fields specifically in winter. Queenstown is globally renowned as an adventurous tourist spot. The rafting through jet boats and paragliding are the epic ways of heart-pumping experience. Heli biking on a quad bike on old miner trails and tracks will be a lifetime experience for bikers.
Rotorua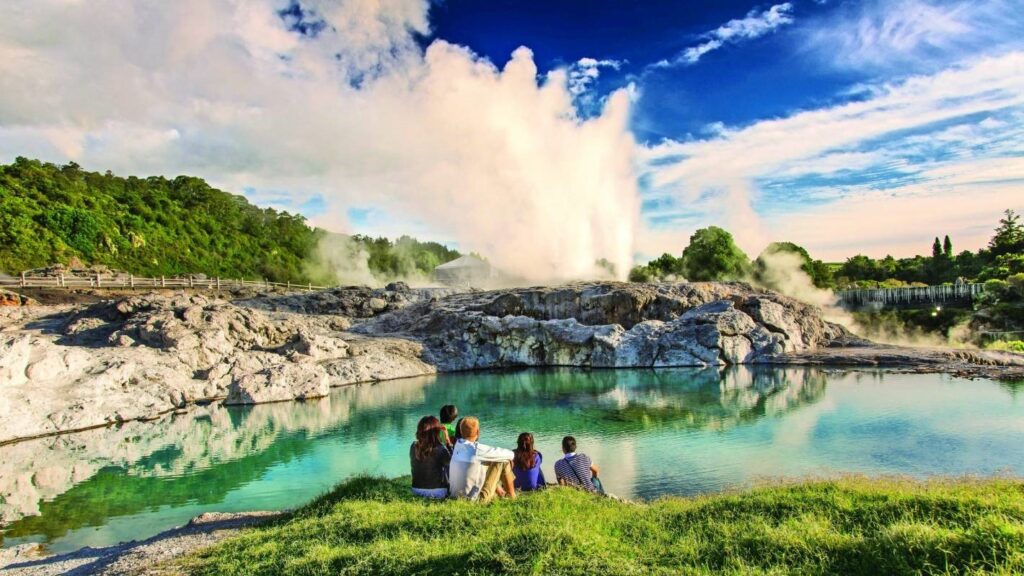 The bubbling mud pools, shooting geysers and natural hot springs will leave one's mind in wonder for a while. However, this place is of great cultural significance because of its Maori culture. The strong rituals and customs performed are known to be New Zealand's most awarded cultural experience. Tamarin Maori village is worth visiting places in New Zealand containing a lot of information for all locals and travelers. The villagers make it easy for the visitors to explore such beauty of nature. Moreover, they are friendly, approachable, and eager to help and chat.
Cape Reinga National Park – an iconic place to visit in New Zealand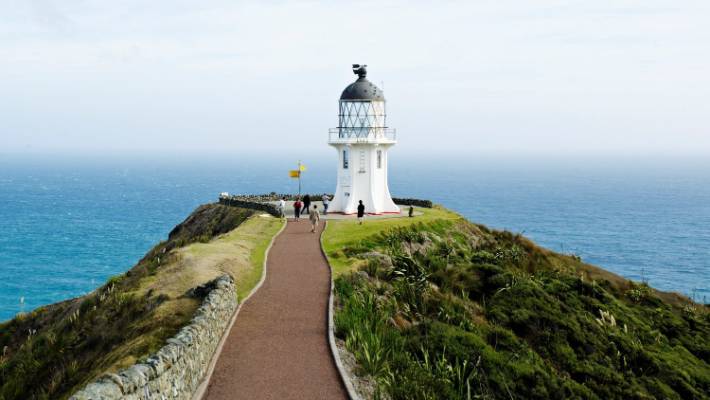 Marked by a squat lighthouse and an 800-year-old pohutukawa tree, Cape Reinga is the most iconic public place in New Zealand. It is known to be the meeting point of the Pacific Ocean and the Tasman Sea. Tourists from all over the world come here and enjoy the most scenic coastal views. It is 2 and a half-hour drive from the popular Bay of Islands. The combination of lush green forests covering the sea views attracts the visitors towards itself. Moreover, a 90-mile beach tour into the sand is a unique experience for most of the visitors traveling there.
Mount Maunganui – a 360-degree journey through Bay of Plenty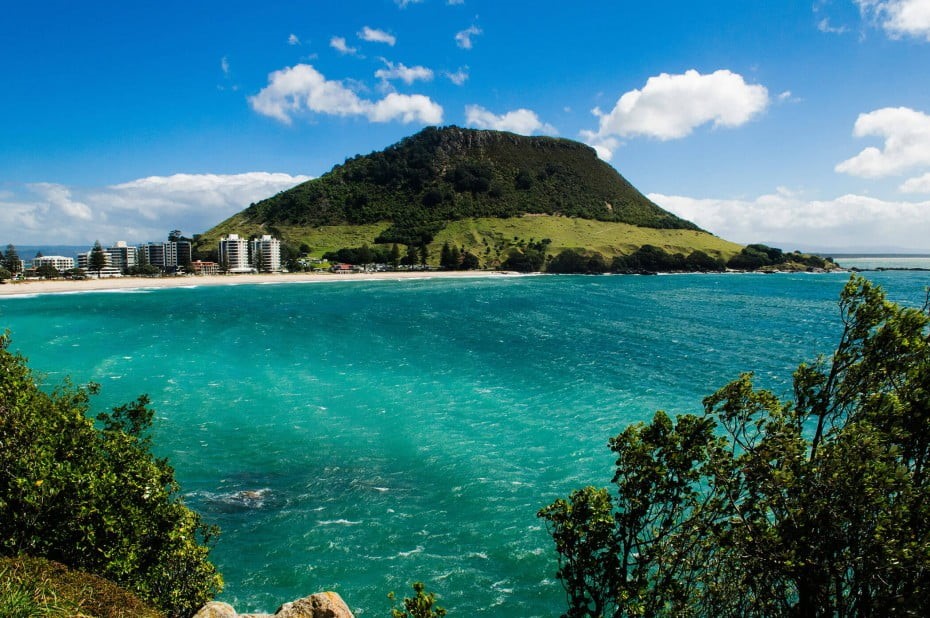 It's named the best beach in New Zealand and ranks among the top 25 beaches in the world. Mount Maunganui is known to be the heart of Tauranga and is a dream destination place for most of the tourist's best places to visit in New Zealand. The white sandy beaches, the waves, and the spectacular summer sunshine make, it is the perfect holiday destination. This place is an ideal spot for walking on treks. However, people on wheelchairs and toddlers on strollers are seen in a great number.
Lake Wanaka – A Natural Landscape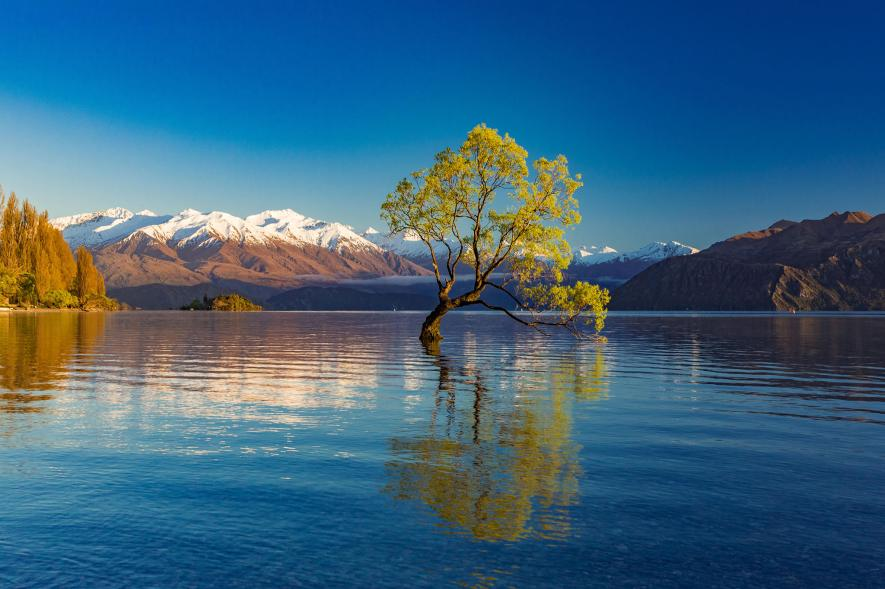 A beautiful lake, spectacular views, and hiking in the surrounding, Lake Wanaka is a world heritage site. Less crowded but an engaging place for sports activities, Lake Wanaka attracts hikers, climbers, and bikers towards itself. A peaceful place to walk and hike on, natural landscapes, and soothing atmosphere is what Lake Wanaka is famous for. Pictures and words can't do justice with this majestic beauty of nature nestled between snow-capped mountains. Beautiful glacier lake, fishing, and boating around, paragliding scenes are certainly a must-stop place on the south island.
Visit Newzealand's Tunnel beach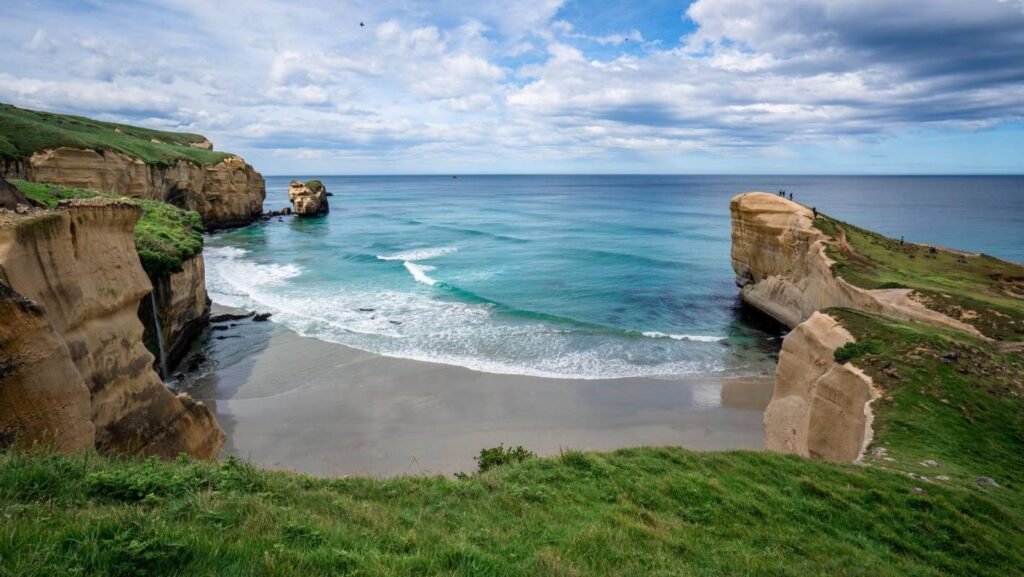 The most popular natural beauty to visit in Newzealand, Tunnel beach is an attraction for tourists all across the globe. The landscape of the elements carved cliffs and rocks makes the walk very exciting. You get out of the little tunnel into a sheltered cove, where the waves meet solid rock on a beautiful white sandy beach.
The Tunnel Beach Track is located 4 miles south of Dunedin. It is a short, steep walkway with breathtaking views of sandstone cliffs, arches, and unusual rock formations. The tunnel, at the base of the track, opens onto a beautiful beach on the Pacific Ocean. The hike on the way down is easy. It's not too hard to get back up with a few stops to look out at the beautiful views.