Looking for Best Asian Cuisines of All Times?
Presenting 8 Best Asian Cuisines that will increase your temptation to try it out as soon as possible.
Have you tried famous Thai noodles of Thailand, sushi of Japan, biryani of Pakistan, famous Indian thali of India, Nasi Lemak of Malaysia, crispy fried chicken of Indonesia and unique ice-creams of South Korea?
Hello Guys! Are you tired of boring food? Wanna spice up your life? Want to experience the magic at your Dining Table?
Asian cuisines are the perfect solution for this! The world's forty-eight countries located in Asia offer mind-blowing and best cuisines made from the variety of herbs, spices, vegetables and chicken/meat along with great care and love.  Well, Asia's finest cuisines offer much more than just filling your tummies. For instance, these cuisines add flavor to your hectic and boring lives, makes you active and imaginative. Moreover, these cuisines are healthy too.
Asian Cuisine History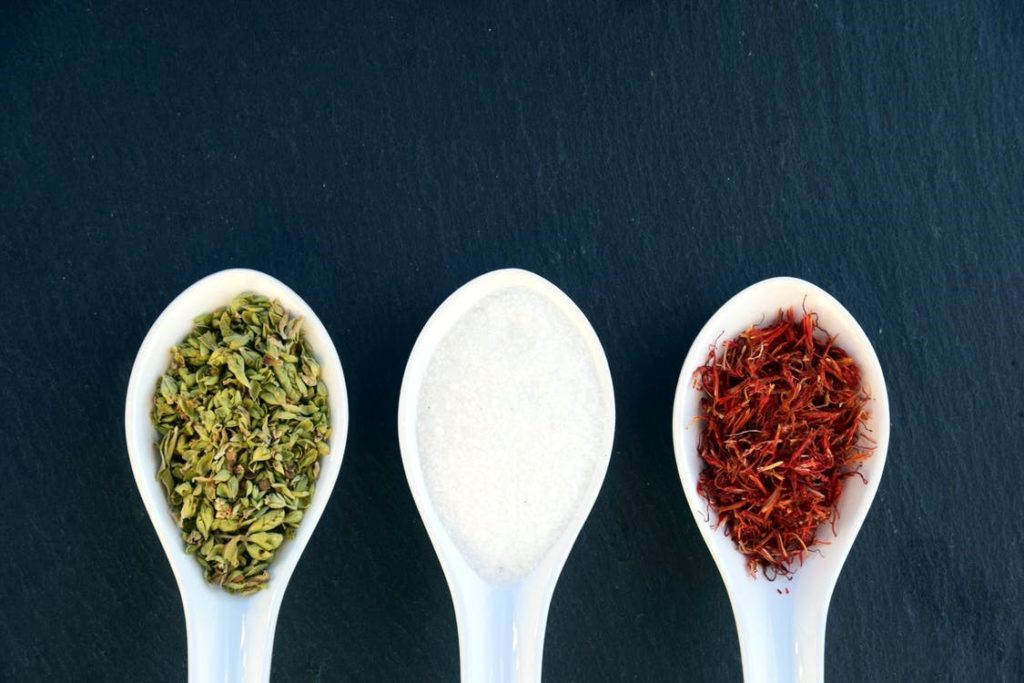 World's favorite Asian cuisines are originated from East Asia, Central Asia, North Asia, South Asia and West Asia. Asian cuisine depicts diverse Asian cultures along with a snapshot of particular societal norms of Asian countries. These eclectic Asian cuisines are made from an exceptional combination of herbs, spices, limes, dried onions, curry pastes, garlic and ginger. Rice, commonly used as complementary with chicken and meat wins the whole food game of Asia. Asian cuisines recipes, written by best Asian cuisines chefs are famous all over the world. From time to time Asian cuisines are refined to add extra magic in the dishes.
Top 5 Countries Serving Best Asian Cuisines
We only get one life so hurry up guys and taste the best Asian cuisine near you. If you want to experience the flavors of the Asian cuisines in your life then rush to the following countries and satisfy your food enticements:
Japan
India
Thailand
South Korea
Malaysia
Top 08 Best Asian Cuisines
Attention! Attention! Let me share the best picks from the sizzling and top-rated Asian foods that will surely increase your temptation and to allure your taste buds!
Mouth-watering Biryani from Pakistan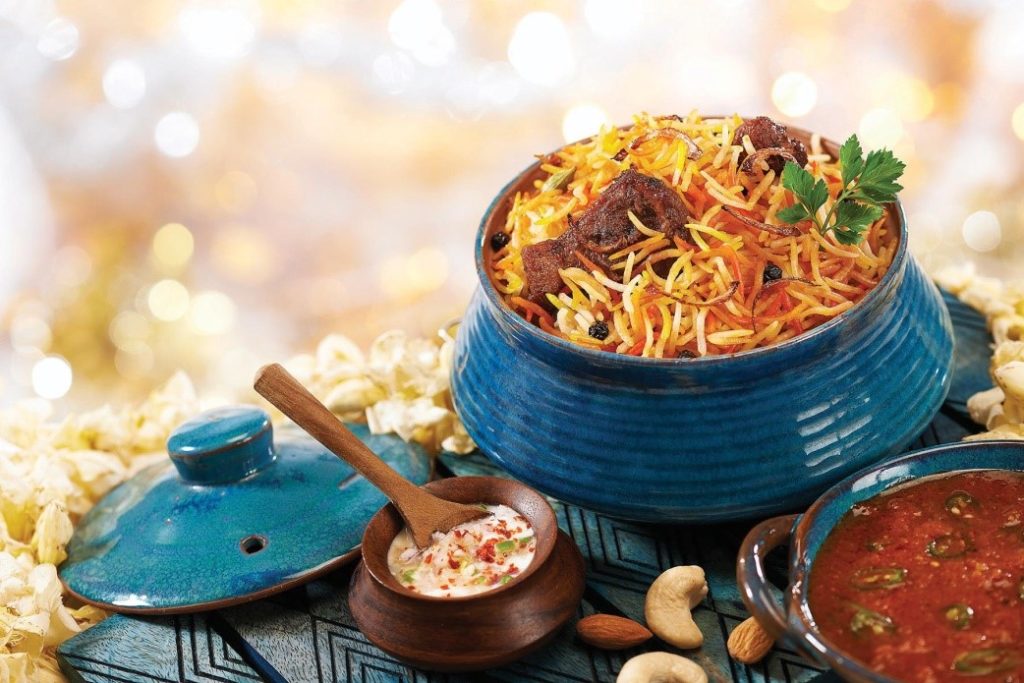 All-time favorite Pakistan's Biryani is rich in flavor and texture. Do enjoy this sizzling Biryani in the streets of Karachi, Pakistan in just $1. Can you just believe it?
Noodles from Thailand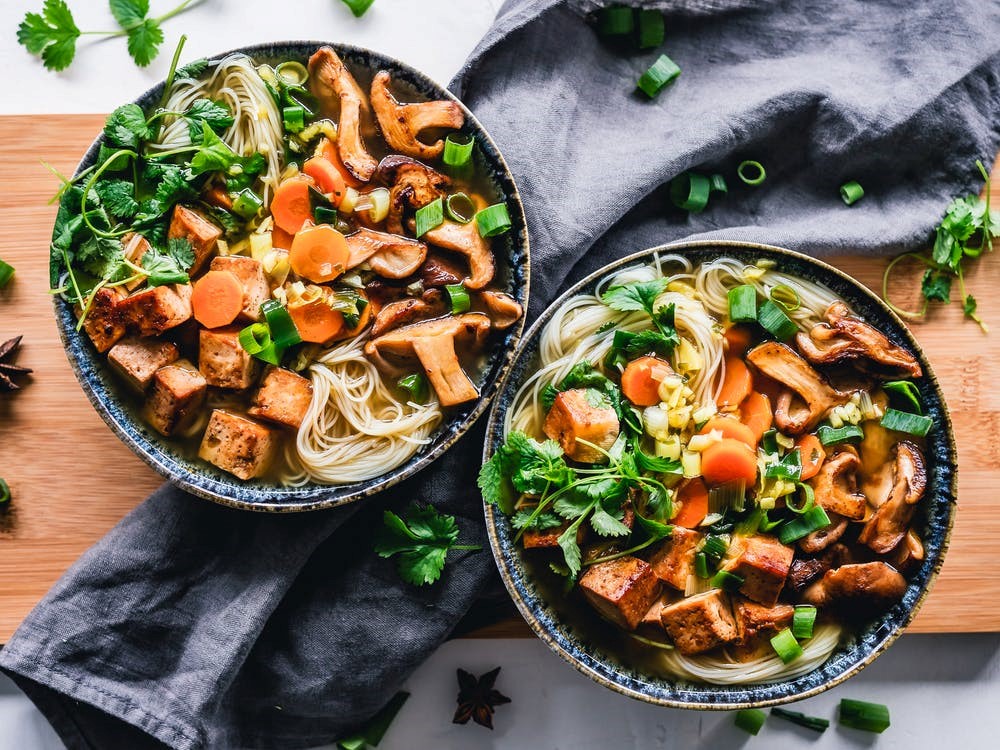 Nom! Nom! Noodles, meat, parsley, soup, fresh vegetables and coriander in one bowl with spices! What else you want? This is a must-have dish from Thailand.
Charming Sushi from Japan
Does somebody say Sushi? These incredible sushi's from Japan are mandatory to have once in a life.
Famous Thali from India
Eat now or regret later! This dynamic Indian Thali serves rice, daal, curry, salad, naan and raita. Oh my God! Too much goodness is in one dish.
Nasi Lemak from Malaysia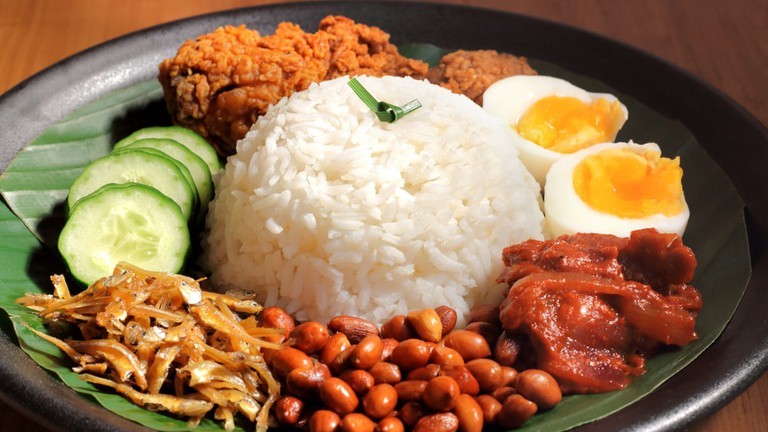 Hello health-conscious peeps! Try this scrumptious cuisine whenever you visit Malaysia and thank me later.
Unique Crispy Fried Chicken from Indonesia
Oh my God! This mouth-watering cuisine is especially for those picky foodies who want to allure their taste buds only by having incredible chicken dishes. Have now or regret later.
Meat Stew from South Korea
Damn! This alluring Asian cuisine is to satisfy the taste buds of meat lovers. It is made from secret spices along with the combination of meat and curry.
Dazzling Doner Kebab from Turkey
Don't have time to make time-consuming dishes? Still, wants to have a sizzling fast food? This Asian Doner Kebab of Turkey is especially for you then. Don't miss out!
Key Ingredients
Are you ready to try out famous Asian dishes? Don't know the secret ingredients used in Asian foods? Don't worry guys!
Hold your pencil and a notebook now! The following are the secret ingredients that make the Asian Cuisines tempting:
Red Chili
Garlic
Fresh Ginger
Limes
Dried Onion
Soy Sauce
Noodles
Rice
Curry Paste
Miso Paste
Rice Wine
Benefits of Asian Cuisines
The Asian diet cabinet is full of ginger, garlic, onions, mushrooms and herbs which make our body light and healthy. Furthermore, these foods make digestion easy and immunity strong. Eating Asian food is considered a lifestyle.
A Friendly Reminder: Your life is too short to have unexciting food. So? What are you waiting for? Grab the best Asian Cuisine recipe book and experience the magic of healthy Asian Cuisine at your dining table!